A strict-regime penitentiary called Prison Castle located in Tobolsk town in Russia has recently opened its doors to visitors, so now everyone may see one of the cramped "sweat-box" punishment cells – and spend the night in the prison where Russian novelist Fyodor Dostoyevsky, Tsar Nicholas II and Stalin's victims were at some time.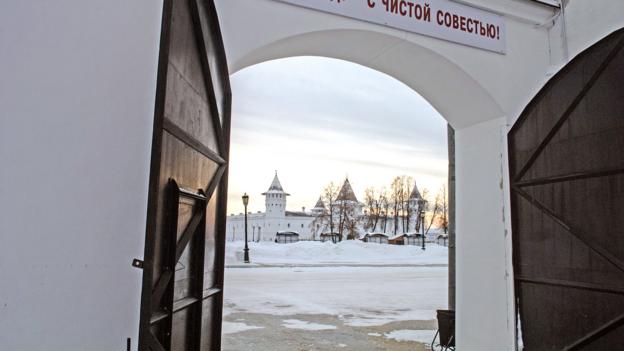 The sweat-box cells which were the sparse dormitory-style rooms had not friendly design of metal bunk beds, clunky iron locks and heavy doors. They were used for prisoners who breached the conduct code. The rooms didn't have lights; some weren't even large enough for prisoners to stand fully upright!
A shot outside each cell helps every visitor to know men who once walked these halls. There are some photos in the Prison Castle museum that show everybody what daily life there was like – prisoners reclining in the sunlight wearing shackles and dirty prison garb, or chopping wood for the furnaces that never quite warmed the cells during February's Russian freezing nights.
In this bastille of crime and punishment, the photographs reveal a haunting range of emotion, something Dostoevsky, who once did time inside these prison walls, knew all too well.